Hey Guys,
It's that time again. When I post all of my quarterly goals on this again. For those who are new to this type of post basically I post goals every quarter for all things bookish and look back at them and see if I did them or not. The reason I post the goals on this blog is to motivate me into doing them. And so I don't look like a fool saying something but not doing it.
Anyway. Let's look at all of my past goals last time and see if I achieved this.
DA GOALS:
Write and finish a First Draft!
I did this! For those who don't know I participated in NaNoWriMo and won! 50K Hurray!
2.Start edits for Ever the Stars.
Unfortunately, I didn't do this. I found myself way busier than I first expected and just didn't roll around to get this done.Hopefully I'll be able to get this done next time.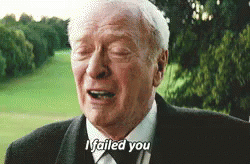 3. Get to 300 followers on Instagram
Does 230 count? Didn't accomplish this either. *Cries into pillow for eternity*
4. Read 6 books!
As you all know I haven't been reading up to par recently. But I managed to crank out 6 books read so MISSION ACHIEVED!!
5. Find a Critique Partner
Don't even ask. I didn't do amazing 2/5 is pretty bad. But considering one of those goals are to write a novel. I'll give myself a 3/5.
So those were the old, here's the new one's.
1. Finish the second draft for Ever the Stars!
Hopefully I'll be able to get this done. 2nd drafts are the bane of my existence, but I can do this!
2. Post something every week.
Another goal I've been trying to accomplish is to continually post good, engaging content. Which Is why I'm going to work REALLY hard to bring you the best content possible.
3. Read 10 books.
Most of you know I've been slacking in the book department recently. IT ALL CHANGES NOW! I CAN DO THIS! I've already read one and are starting the second. SO glad my reading slump is finally over. (No thank's to Harry Potter at all.)
4. Figure out Scrivener
This Christmas I got Scrivener. For those who don't know what that is it's a writing tool that will help you write your story and keep everything really neat and tidy. (Something I lack) I've got it on my thumb drive and have been procrastinating uploading it to my computer. Hopefully I'll figure it out soon though, I've been getting a ton of new shiny book Ideas I'd be interested in writing about.
That's it! Do you guys do goals? If so, what are some of your goals!
Thanks for reading! My name's Jared and I will have another post up soon!
-Jared
dabook.club
@Jared_dabook.club